This post brought to you by Purina®. The content and opinions expressed below are that of Sweet Pennies From Heaven.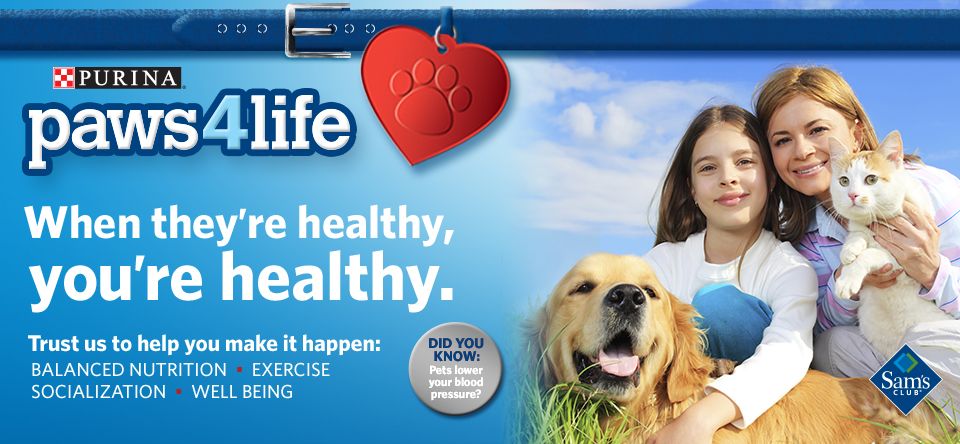 I'm a dog lova!! Always have been. That's why I was happy to take the Purina® Paws 4 Life Pledge at Sam's Club. Before I tell you about the pledge (which I'll be challenging YOU to take too!) I want to tattle on and brag about our pooches.
We have 2 furbabies. Our rat terrier Pepper and our boxer, Izzy.
These two, let me tell you…can melt my heart in one instant and then make me want to pull my hair out the next.
They're like kids – muckin' and gommin' (that means making a mess, in case you didn't know), fighting, playing, rough housing and all sorts of other "doggie dysfunction".
(Pepper the ratty on the left, and Izzy the boxer on the right.)
These 2 like to eat ENTIRE loaves of bread. Uhh, yeah. That's happened twice in the last 2 months. They're sneaky and love to grab things they shouldn't off the counter.
They're both super smart. Pepper doesn't have to do anything special for treats cause she's just a brat, but Izzy will do several tricks for hers. She plays peek-a-boo, will give you a high-five, prays for you, and plays dead when you say "bang bang!"….haha! It's seriously the funniest thing ever!
Here's an 

Instagram photo

 I just posted the other day with Izzy – after she tried her darndest to catch a ground mole.
Because of my love for them, I went to Sam's Club online and took the Purina® Paws 4 Life Pledge. We challenge YOU to do the same, pet friends!!
It's easy, just click on the image below and share via your Facebook and Twitter just like I did!
It only took me a second to take the pledge, and share to my Facebook and Twitter!! I love that Sam's Club and Purina® are doing this. It's a sweet and loving gesture to make for our pets. Sam's Club always has terrific ideas going on, plus they're the perfect place to grab all things pet related. I love their bulk deals and we all know a happy pet is a healthy pet.
So, will you accept my challenge and take the #Paws4Life Pledge?
Drop us a comment and let us know if you did!!