This post brought to you by Walmart. The content and opinions expressed below are that of Sweet Pennies From Heaven.
My entire family makes fun of my husband because he literally goes to Walmart EVERY single day. Even if we don't need anything….he just goes to Walmart. I think he spends more time there than the employees do! Lately he's been looking for Christmas gift ideas for the little man. It's getting harder and harder to buy for him because he already has so much.
He does love Despicable Me™ and the minions though. LOVES them! We still watch the movie pretty often and we still think it's hilarious to randomly yell – BANANA – through the house. Only  true Minion fans will understand what that even means. I'm also addicted to using the Minion stickers that are on Facebook now, haha! I use them ALL the time.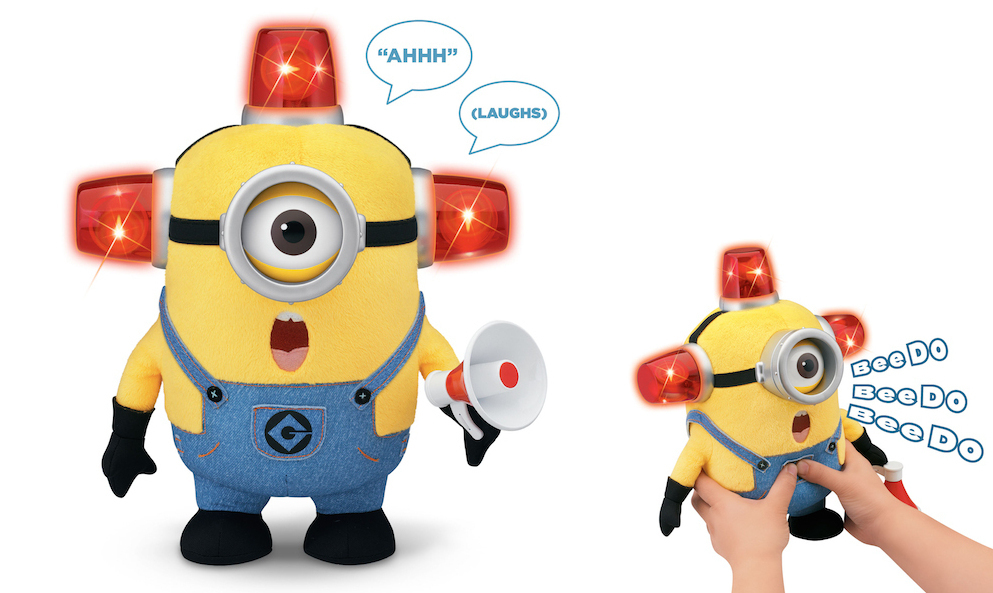 The husband spotted the new Despicable Me™ toys at Walmart, made by Thinkway Toys! Have you seen them yet? I'm in love with the new Fireman Minion Stuart! IN LOVE!!! He's a soft plush toy and he's got a megaphone and flashing headgear. Naturally, right?! Cause we are talking about Minion Stuart here! You just press his tummy or hands and you can hear his original voice, or "Bee-Doo" sounds! It also sets off flashing and spinning lights and makes siren sound effects! Ohh, and if you squeeze his left hand you can hear him talk with an echo (which Eli would think is hilarious!) and light effects.
Plush toys are always a great gift idea either for your own kiddos, or for the kiddos on your shopping list. Since all kids adore the Despicable Me™ Minions, you cannot go wrong with Fireman Minion Stuart!!! He's super soft and huggable! You can't help but to squeeze him!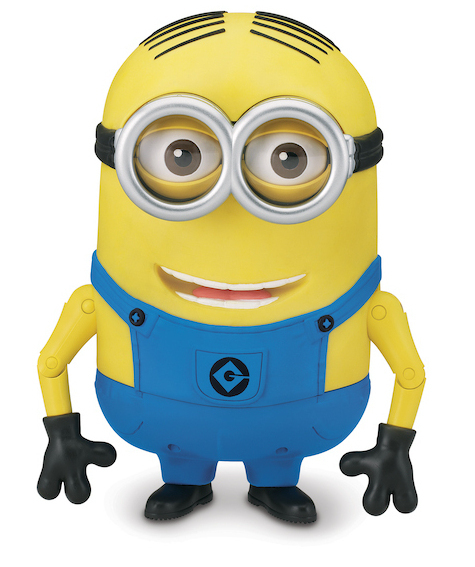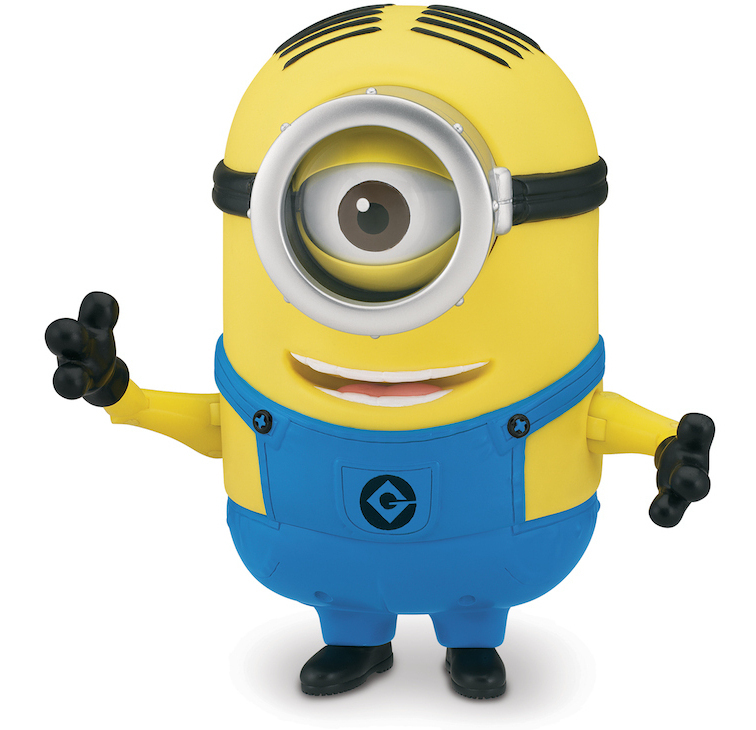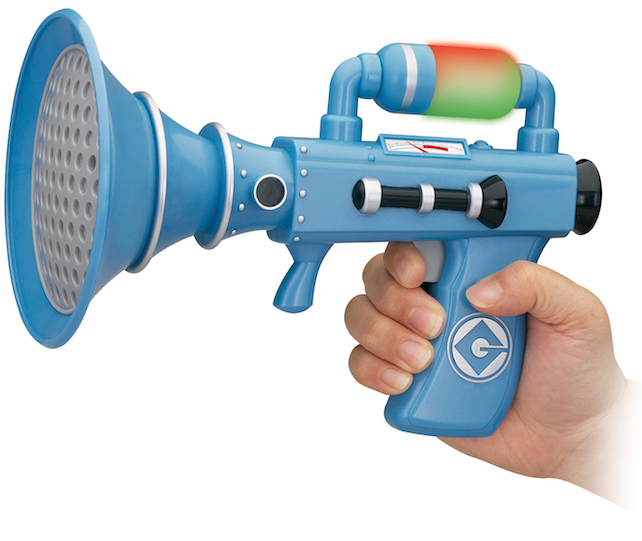 If you're a fan of the other minions, then there's also the talking Minion Dave and the Minion Stuart laughing action toys and then of course all the boys' favorite – the Fart Blaster toys – ughhh! LOL!!
My little guy cuddles up with his favorite plush toys every night. He usually picks one each night, and I can't wait for him to find Fireman Minion Stuart and talking Minion Dave under the tree this Christmas! Make sure that you check out Walmart for these fun minions and gift them to your minion fans this year!!!
Do you have a favorite Minion?